Speech Disorders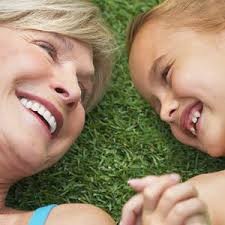 Difficulty with speech can be the result of problems with the brain or nerves that control the facial muscles, larynx, and vocal cords necessary for speech. Likewise, muscular diseases and conditions that affect the jaws, teeth, and mouth can impair speech. Some conditions that affect speech are present at birth (such as inborn muscular conditions and congenital anatomical abnormalities), while others are the result of metabolic diseases, infections, tumors, or injury. Abnormalities of the vocal cords such as inflammation, polyps, cysts, and tumors can affect the pitch and quality of the voice.
A number of different types of speech impediments can occur, and many terms have been used to qualify speech disorders. Aphasic is the loss of the ability to understand language, whether spoken or written, and occurs due to disturbances in the areas of the brain that are used in language processing. Dysarthria refers to a difficulty in pronouncing certain sounds or words that is usually due to a problem with muscle control. People with dysarthria exhibit slurred speech and may have problems with swallowing. Spasmodic dysphonia is a condition characterized by difficulty speaking because of repetitive or continuous spasms (dystonia) of the muscles that control the vocal cords. Apraxia of speech, also known as verbal apraxia or dyspraxia, is a speech disorder in which a person has trouble saying what he or she wants to say correctly and consistently.
Because of the numerous types of speech difficulty that can arise from various disease processes, the list of conditions that can cause difficulty with speech is very broad.
Additional information on speech and language disorders.
What are speech and language disorders?
Speech and language disorders prevent individuals from understanding and/or appropriately using the speech and language systems of a society. Such disorders may range from simple sound repetitions or occasional misarticulations to the complete absence of the ability to use speech and language for communication.
Why are speech and language disorders serious?
The ability to communicate is our most human characteristic. When a person cannot communicate,  it can result in isolation from friends, family and society. Individuals with speech and language disorders sometimes encounter this isolation in vocational, social, emotional and educational areas. School children may experience difficulties in learning because of speech or language problems.
How many people suffer from a speech and language disorders?
Nearly 10 million Americans, or 1 out of every 20 persons, suffers from a speech-language disorder. Each year, 60,000 Americans suffer from aphasia, the loss of the ability to use speech and language, due to a stroke or traumatic head injury.
Approximately 30,000 Americans have undergone surgery for laryngeal cancer, and 8,000 new cases of laryngeal cancer are discovered annually.
There are more than one million people in the United States who stutter or stammer, one-half whom are children.
Articulation disorders constitute the most numerous of all speech disorders. About 3 out of 5 of all speech and language disorders are related to articulatory problems.
What are some types of speech and language disorders?
Speech disorders may include:
Fluency disorder-an interruption in the flow or rhythm of speech characterized by hesitations, repetitions, or prolongations of nouns, syllables, words or phrases.
Articulation disorder-difficulties with the way sounds are formed and strung together usually characterized by substituting one sound for another (wabbit for rabbit), omitting a sound (han for hand) and distorting a sound (shlip for sip).
Voice disorder-characterized by inappropriate pitch (too high, too low never changing or interrupted by breaks; quality (harsh, hoarse, breathy or nasal); loudness, resonance, and duration.
Language disorders may include:
Aphasia-the loss of speech and language abilities generally resulting from stroke.
Delayed language-characterized by a marked slowness in the development of language skills necessary for expressing and understanding thoughts and ideas.
What are the causes of speech and language disorders?
Some of the causes of speech and language disorders are related to hearing loss, short memory span, and neuromuscular disorders, traumatic head injuries, stroke, viral diseases, drug interactions, cleft lip or palate, and inadequate speech or language usage in the home environment. The majority of voice disorders in children usually result from frequent vocal abuse caused by excessive throat clearing, coughing screaming, or yelling. This abuse can cause inflammation of the larynx (vocal cords), or the formation of nodules and polyps, which are small growths, on the vocal cords. Allergies, smoking, and the consumption of alcoholic beverages are other factors which may adversely affect the larynx (vocal cords) resulting in varying degrees of voice disorder.